Laying of the Foundation Stone
of the New Margate Synagogue
Below is the press cutting of an article from the Isle of Thanet Gazette of 16th June 1928, reporting on the laying of the foundation stone for the new Margate Synagogue by a Joseph H. Jacobs (London). A full list of the guests is given, including Mayor E. Tofts FASHAM, the Mayoress and numerous Aldermen (some of whom would later become Mayor in their own right, e.g. G.P. HOARE and W.R. NOBLE). A number of Ministers are also mentioned, including the Rev. Dayan Dr FELDMAN (representing the Chief Rabbi), the Rev. LEVINE, the Rev. HERMAN (Margate), the Rev. SALOMONS (Ramsgate) and Mr JACOBS.
The article also reports the Sermon; the Function of the Synagogue; Instruction; and the Reception. At the end there is a brief but interesting history of the Margate Hebrew congregation since c.1914/5.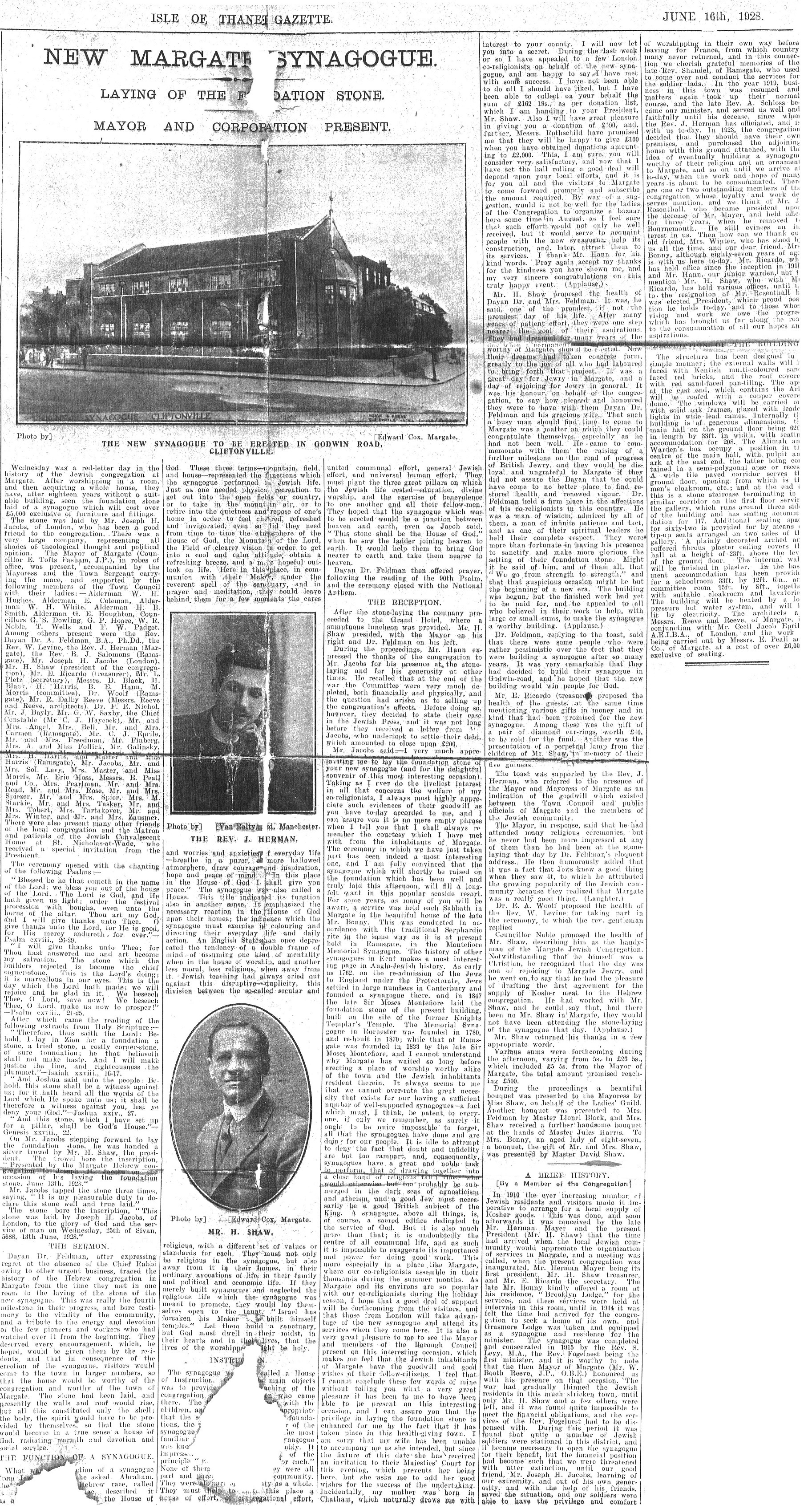 JCR-UK is grateful to Joyaa Antares for kindly providing us with a copy of the above article.
Harry Shaw, referred to and pictured in the article, was the grandfather of Joyaa Antares.
Back to Margate Hebrew Congregation home page
Page created: 20 November 2016
Latest revision or update: 20 November 2016

---