Town of Hertford
Hertford, situated on the river Lea some 20 miles north of London, is the county town of Hertfordshire, with a population of about 26,000. It was a municipal borough until 1974, when it merged with neighbouring districts to form the local government district of East Hertfordshire, remaining within the county of Hertfordshire.
Hertford Jewish Community
There is no organised Jewish community or congregation in Hertford, although a number of Jewish families have lived in and around the town. Furthermore, the Norwood Jewish Orphanage, based in south London, which at the beginning of World War II had initially been evacuated to homes in Worthing, was moved after the fall of France to Hertford for the duration of the war, as it was considered that Worthing was too close to the action.

Hertford Jewish Cemetery Information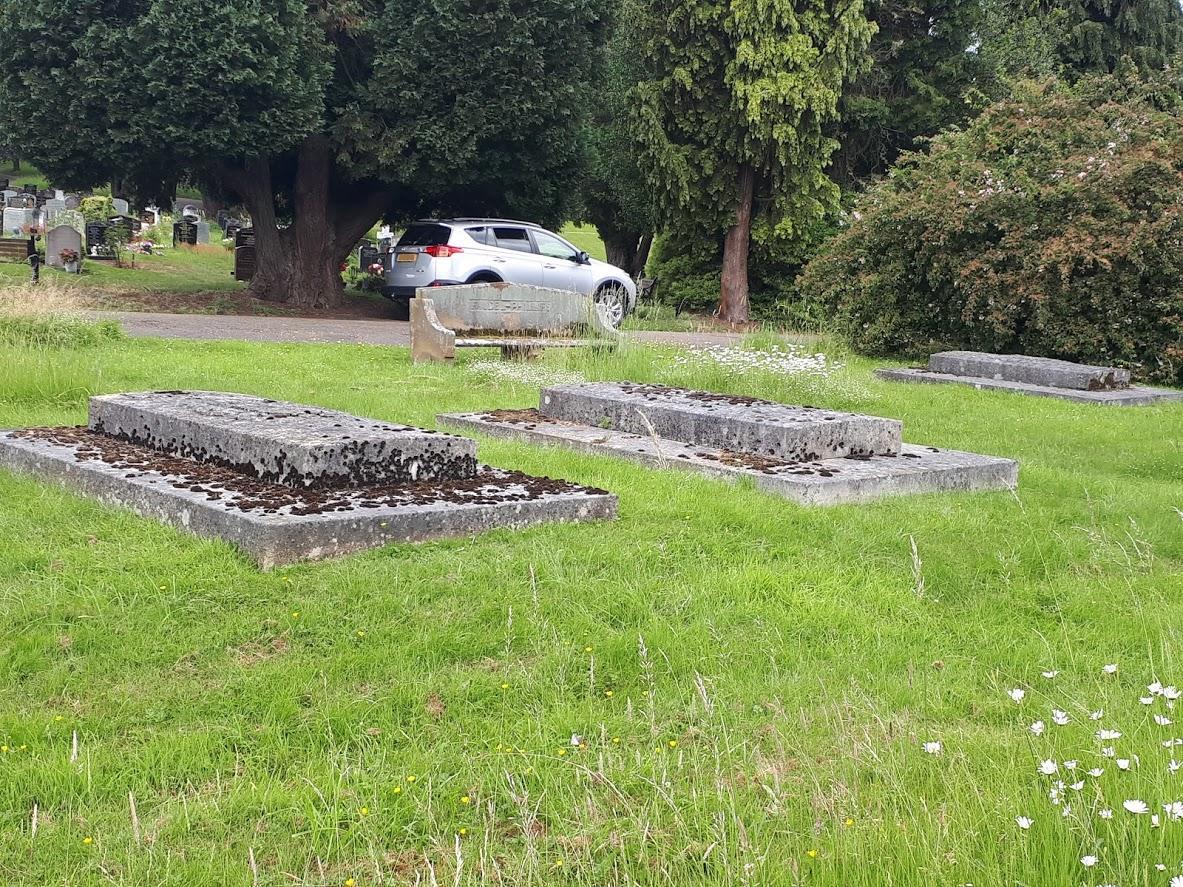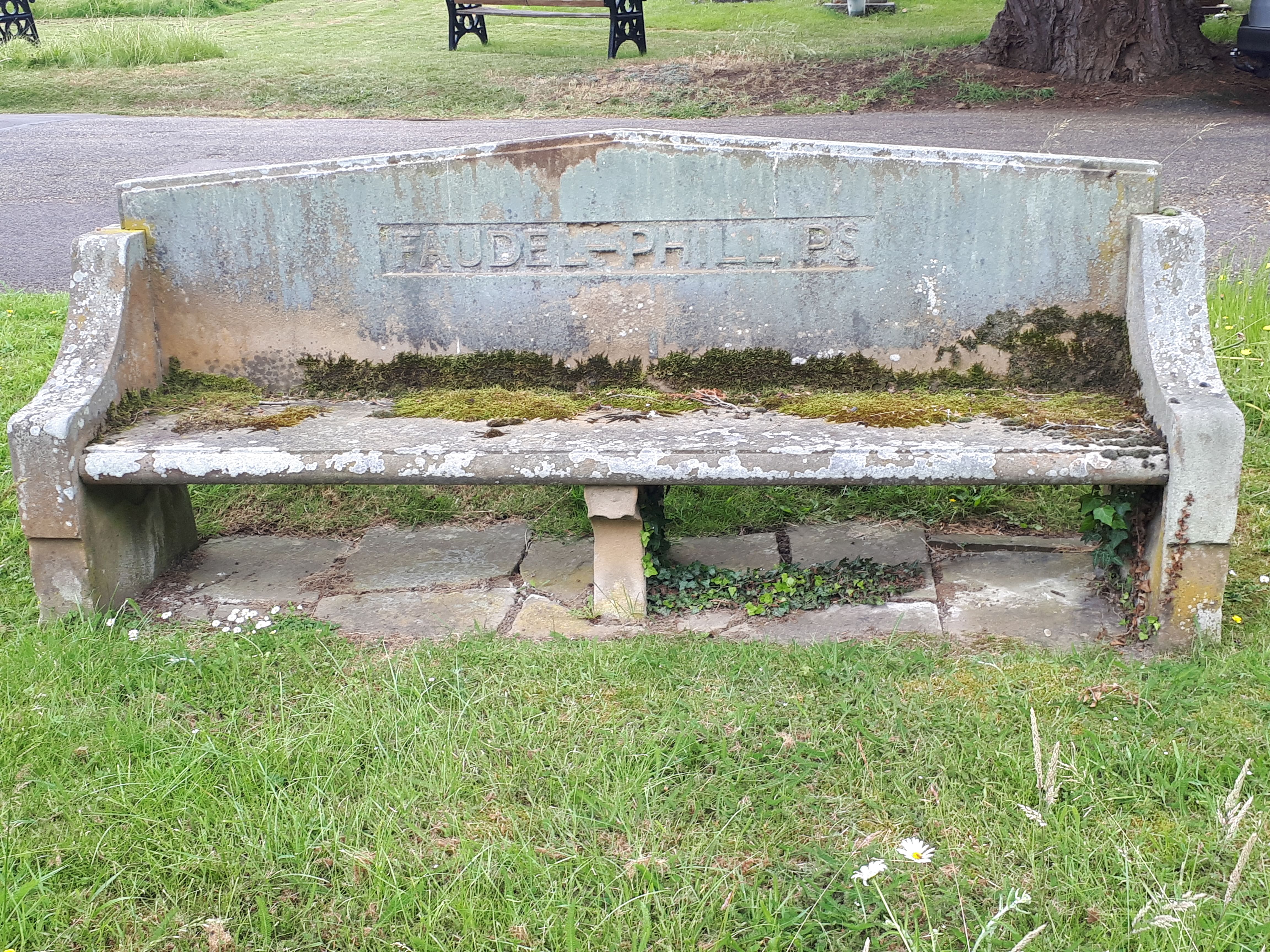 A view of the Faudel-Phillips family burial plot at Hertford cemetery and a close-up view of the memorial bench.
(© David Shulman, 2018)
There is a small consecrated Jewish cemetery plot in Hertford:
Hertford General Cemetery, Jewish Section, Bramfield Road, SG14.
The Jewish section (Plot O) of the cemetery is a small unfenced triangular plot reserved for the Faudel-Phillips family (Baronets of Balls Park in Hertford). The family lived in nearby Balls Park, Mangrave Road. The section is situated immediately to the left on entering the cemetery through the main gate from Bramfield Road. Burials took place from 1916 to 1942, There are six graves, marked by three flat double gravestones, each bearing the family crest. The section was consecrated on 9 August 1916 by Revd. Isadore Harris, Assistant Minister of the West London Synagogue.
Database of the burials, with photographs of gravestones, on JOWBR (submitted by JCR-UK) searchable on All-UK Database or JOWBR (see also JOWBR Cemetery Information)
See also IAJGS Cemeteries Project - Hertford
Jewish Congregations in Hertfordshire
Jewish Communities of England home page
Page created: 14 December 2016
Latest revision or update: 26 July 2023
Explanation of Terms | About JCR-UK | JCR-UK home page
Contact JCR-UK Webmaster:
jcr-ukwebmaster@jgsgb.org.uk


Terms and Conditions, Licenses and Restrictions for the use of this website:
This website is owned by JewishGen and the Jewish Genealogical Society of Great Britain. All material found herein is owned by or licensed to us. You may view, download, and print material from this site only for your own personal use. You may not post material from this site on another website without our consent. You may not transmit or distribute material from this website to others. You may not use this website or information found at this site for any commercial purpose.


Copyright © 2002 - 2023 JCR-UK. All Rights Reserved